10 Reasons Why Celebrating Diwali In The 90s Was Far Better Than Than Today
Diwali being the biggest festival of India, has so many beautiful memories associated to it. We as kids loved to celebrate it and even now. But the changing times has also brought changes in the way we celebrate it today. And perhaps it was far better in those gone-by days than now.
1. Cleaning the house
It may not be very pleasing to sound but to us then, it was indeed. Still the smell of white wash on our house walls, brings out the memory of Diwali afresh! Running about the house rearranging things, watching the painters busy at work and stealthily trying out your own hand at the art… wasn't it all missed by us now?
2. Buying New Clothes.
We would go to the market and try out different clothes of our choice till we got pleased with our selection. Then on the day of Diwali, we would wear these new clothes proudly and go play our friends. Unlike today's usual online shopping the market hunting lifted in us the spirit of the festival.
image source/ Yash Raj Films
3. Buying gifts for friends
It was always so fun and engaging to search for the cutest doll for your best friend or helping mom choose a shawl for dadi. After all, when they admired the gift you could say, meri choice thi!
4. Decorating our houses
Climbing on the stool and tying 'torans' of of fresh marigolds and mango leaves, helping dad putting up the 'series', changing old curtains for new ones… it was all so feverishly exciting!
image source/ Eros International
5. Dhanteras and it's surprises
Dhanteras was among the most awaited time since it was the time when something new would be welcomed in your family. Be it the new Maruti car or Videocon TV. Hurray!!
image source/ Eros International
6. Rangoli decorations with mom
It was a trend and kind of a competition in the 90s kids' to have the best decorated doorsteps! It was so much fun to help our dexterous moms to make breathtaking rangoli designs with beautifully colored powders and flower petals!
image source/ Dharma Productions- ShowMan Pictures- Yash Raj Films
7. Sweets oh sweet sweets
How can it be Diwali and no sweets? Our homes were filled with the aroma of numerous delicious sweets and namkeens like 'besan ke laddoo', 'gujhiya', 'chakli' and 'namak pare' all lovingly made by our moms. Today's packaged snacks mein wo baat kahan?
image source/ Dharma Productions
8. Diya lighting
Diwali is all about the long rows of earthen lamps or typically diyas which we fought with our siblings to light and and put all over the edge of our terrace and porch!! Didn't the look just marvelous? And so much better than today's electric lamps and candles.
9. Puja compulsions
This was the most hurried and impatient part for us, since only after had we done the puja, could we go out bursting crackers with our friends! Anyway, we did enjoy the 'prasad' of sweet -sweet 'batashe'! 😉
image source/ Yash Raj Films
10. Crackers!!!
What is Diwali without crackers? Phooljhadi, rassi bomb, anar, chakri and rocket…how we enjoyed bursting them and their dazzling light mesmerizing us! We must still miss our adamant selves that cried to light the crackers ourselves and teasing those poor siblings who were afraid to do so!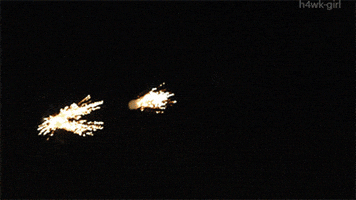 image source / featured image source
Diwali is still Diwali, just only not so much same. We loved it then and do now… but certainly can't stop missing those beautiful gems of memories that we all have of the Diwali celebrations we had in the 90s.
[mashshare]
For more such entertaining stories do and Follow @allviralstories on twitter. You are awesome!