11 Mischiefs That Every Indian Kid Did In The 90s, #9 Almost Everyone Did
Being a kid was tough, especially when you had so many ideas for mischief's and such a less time and even lesser targets!
1. Bunking school
All of must have done it. Bunking school was considered cool then and those who were too afraid to take that risk or were too 'studious' were teased, calling them 'padhaku' and 'darpok'!
2. Taking out the air from the tyres of parked vehicles
Oh..the awesome feeling it gave. The hissing sound of escaping air from the tyres was simply enough to make you proud.
3. Making stupid faces to irritate others
3. Latching the doors of neighbors' houses from outside
Remember when you used to lock the doors of your neighbor's houses from outside when everybody was taking a siesta in the afternoons and the aunty had to call your mom to let open it. You got a good beating then, but it was all worth it; wasn't it?
4. Bursting a cracker behind a very khadoos aunty
You took your 'badla' this way for the beating you received from your mom on her complaint. It was always as much fun to watch her leap startled!
5. Climbing on trees and stealing unripe mangoes
Climbing on the trees was a challenge in itself and how can you not accept one especially when the reward was so sweet or rather tangy! Once you've had them to your heart's full, you would also pluck some and throw them for your friends to 'catch'!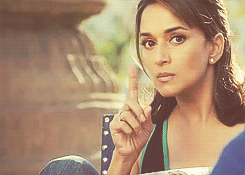 6. Breaking the windows panes with the sixes
Most common of your everyday adventures was breaking the glass panes and running like a 'roadrunner' and hide, leaving the poor dadu perplexed as to where did the chillar party vanish?!!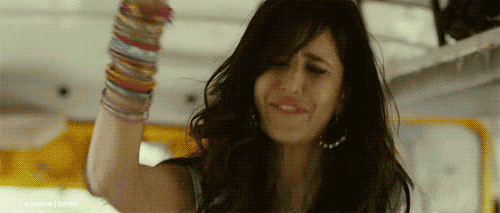 7. Tying somebody's shoelaces together to make him trip
The best of all feelings is to watch somebody trip and fall! Isn't it? And you made sure you got your daily dose of the fun!
8. Bursting a balloon when somebody is sleeping
You still just can't get enough of this. Wasn't it rude of the wretched person to sleep so peacefully in front of you? Now you've gotta do something about it, don't you?
9. Climbing on the kitchen slab to steal cookies or Horlicks
Your mom's afternoon nap was the best opportunity you could get your hands on for all the mischievous plans spurring in your mind. Loved to climb on kitchen slab to steal that tempting jam or Horlicks or those mathris and laddus mummy made.
10. Slipping from the class out from the back door
What a proud feeling it gave us to pull off this one! All our classmates just had to look up to us for being able to sneak out of the class when the 'miss' was still teaching. Hats off!
11. Throwing water balloons on pedestrians
Bored? Let' bombard the unsuspecting passersby and hide! It was always the greatest lol moment to see the shocked and confused faces of the poor victims trying to figure out where the hell did the balloon come from?!! 😉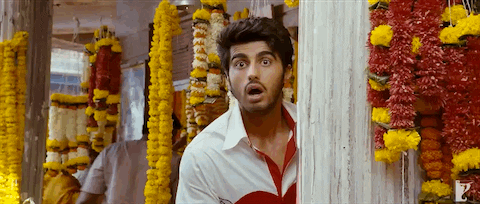 image source / feature image source / UTV Spot Boy / Salman Khan Productions
For more such entertaining stories do and Follow @allviralstories on twitter. You are awesome!