12 Cartoon Characters That Made You Laugh Out Loud In The 90s
We all absolutely loved to watch cartoons. And those who are still child at heart will swear by watching them even now. These cartoons were so funny and entertaining after all….
1. Tom and Jerry
This cat and mouse tale was the epic in itself. Never let us down; not even now!
2. Donald Duck
Mickey and friends though the show may be called, but we all liked this easily angered, gibberish talking duck the best!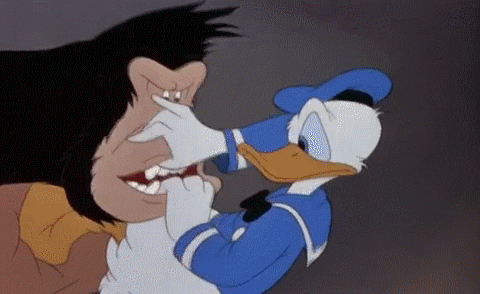 3. Chip and Dale
4. Mickey Mouse
If it weren't for Mickey Mouse, we may never have been able to see any great cartoons! Thank God Mr. Walt Disney came up with this cute little thing for all of us!
5. Pluto
Didn't we all at one point of time begged our parents to get us a puppy only after seeing what cute and adorable creatures dogs can be, thanks to Pluto!
6. Uncle Scrooge
Scrooge may have his idiosyncratic and super miser ways, but he was loved by all of us for the exciting adventures and treasure hunts he took us on. I for one loved him for his huge money bin, still wish I could dive in it like him, but then again, who doesn't?
7. Launchpad McQuack
Never in the history of mankind, actually 'cartoons', was there and can be such an awful pilot! But we still adored him for his simple ways and of course classic crashes! Thumbs up!
8. Luey Duey Huey
These triplets must be the naughtiest kids on the block! The classic raspy voice, the puppy face look when they got got and the most original and craziest mischieves made them ruled our handbook!
9. Baloo
This lazy but awesome pilot was a bad ass but at the same time soft as the cream filled center of a doughnut! Loved every bit of the adventures we had with him and his friend Kid!
10. Mowgli
Who can forget the exciting jungle trip with Mowgli and his friends Balloo and Bagheera. And the deadly encounters with Sher Khan!
11. Superman
Is that a bird? Is that a plane? No. That's Superman! There he goes 'Up Up and Awaaayyy'!!
12. Batman
Batman was then and even now admired by each one of us. This arrogant, high tech, super powerful crime fighter was a like a dream for everyone. So stylish and mysterious, this superhero, is a favorite with all.
13. Super Human Samurai
You can remember watching this action packed program wearing a cardboard mask and feigning a mock fight with your siblings!
14. Ninja Turtles
These ultra funny, cool and foodie turtles can no way be called as slow. Master Roshi taught them all the right moves to beat the bad men.
15. The Rescue Rangers
16. Dennis the Menace
17. Powerpuff Girls
These really cute tiny girls, were a result of sugar, spices, everything nice and an accidental drop of 'Chemical X'! They used their superpowers to save the world.
18. Dexter's Laboratory
A genius kid and his exceedingly annoying big sis Deedee… all siblings must have watched and enjoyed alike!
19. Aladdin
The street boy who amazingly lands a beautiful princess Jasmine. Ahh… magic, adventure, love and action…what more to ask for.
I think that's pretty much it.
Oh yes, Genie! Our beloved magical, all mighty Genie!
For more such entertaining stories do and Follow @allviralstories on twitter. You are awesome!