8 Mouth Watering Diwali Delicacies Made By Our Moms We All Miss
Diwali is all about beautifully lighted diya's and the scores of goodies that we get to eat. These delicacies prepared lovingly and with great effort for us by our mommies are hard to forget, owing to the lip smacking taste that they had.

| Sl. No. | Mouth Watering Diwali Delicacies Made By Our Moms |
| --- | --- |
| 1 | Gujhiya |
| 2 | Namak Paare |
| 3 | Gulab Jamun |
| 4 | Balu Shahi |
| 5 | Chakli |
| 6 | Besan ke laddu |
| 7 | Sev |
| 8 | Chuda |
1. Gujhiya.
Though easily available I the market this top on the chart sweetmeat tasted best when made by our moms. We still remember the smooth delicate taste of the mawa enriched with kopra and dryfruits enclosed in the flaky deep fried outer shell. Hard to make, it was perhaps the easiest to eat dozens in a day!
2. Namak Paare.
A favorite with every kid, this namkeen was so handy and tasty, we would fill our pockets with them even when we played. It must be the delicacy that prided itself in getting finished the first. Such was its taste.
3. Gulab Jamun.
The true love of every person with a sweet-tooth; this melt in the mouth desert took much skill in making. How our moms would scold us for touching it, for the jamuns would break while frying, must be on everyone's memory afresh.
4. Balu Shahi.
As the name suggests, it was indeed shahi. This soft on the inside and crispy on the outside sweet was made by frying the balls of dough in fat and then soaking them in golden syrup. It took real skill to get those perfect balu shahis that are neither soggy nor hard.
5. Chakli.
It was so crispy and the spiral shape so interesting, that it could as well be our favorite. We loved to play with it too, taking tiny bites of the ring at the outermost end, till we reached its center! Didn't we?
image source / spicytasty.com
6. Besan ke laddu.
Whoever that ever ate them, would agree, nowhere else's other than your mom ke hath ke laddu ever tasted so gooood!! It took that perfect dry roasting of besan or gram flour for the laddus to turn out sumptuous.
7. Sev.
A staple in every home on Diwalis, this was by far the easiest and the earliest made namkeen in our homes. They would be eaten right when they came out of the kadhai, garam-garam.
8. Chuda.
Best made in every Maharashtriyan home, this is also way too popular in almost all the homes of India during the Diwali time. The khasta flattened rice flakes mixed with peanuts, fried chilies, kopra and onions and flavored with tangy spices is on everyone's most loved list. And you can't even find its substitute in the market now.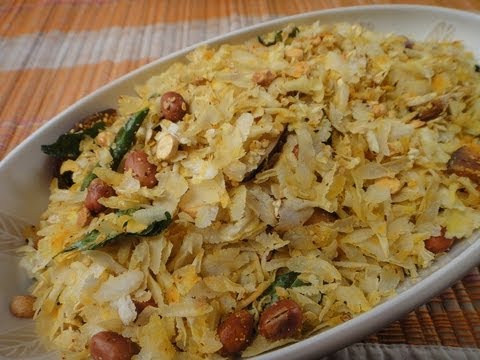 Have a happy and paetu Diwali!
image source / sneha patel designs
For more such entertaining stories do and Follow @allviralstories on twitter. You are awesome!