9 Picnic Spots Near Pune for a Quick Getaway
The land of Maratha and Peshwa, Pune is a beautiful city blessed with plentiful of short getaway opportunities. The lovely monsoon of the region makes it even more fitting to don your travelling pants and set out on an exciting journey. After all, everyone deserves a break, and a weekend is the perfect opportunity to do that. So, here we are giving you 9 best picnic spots near Pune to enjoy your day and come out all refreshed!

| Sl. No. | Picnic Spots Near Pune | Approximate Distance From Pune | Attractions |
| --- | --- | --- | --- |
| 1 | Lonavala | 66.7 km | Ryewood Park, caves of Karla |
| 2 | Rajmachi Fort | 168.0 km | View of the Sahyadri mountains, Mahadev temple, Rjmachi Lake |
| 3 | Lavasa | 57.6 km | Wonderful Restaurants, Boating or Horse Riding |
| 4 | Mulshi | 43.8 km | Tamhini Ghat, Waterfalls, Biking, Trekking |
| 5 | Panchgani | 98.6 km | Ziplining, Rock Climbing, Rappelling, Camping |
| 6 | Alibaug | 143.1 km | Water Sports, Kolaba fort, Kanakeshwara forest,Vrindavan farm |
| 7 | Kolad | 113.2 km | River Rafting, Kayaking, Camping |
| 8 | Matheran | 126.2 km | Trekking Trails, Wildlife Watch, Paragliding, Parasailing |
| 9 | Malshej Ghat | 119 km | Waterfalls, Bird Watching, Wildlife Watch, Forts |
1. Lonavala
Situated only a few hours of drive away from Pune, it is the most popular travel destination near the city. With the lush green Western Ghats, the mountain range at Lonavala gives a cornucopia of sightly views at Ryewood Park, Tiger Point or at the caves of Karla, Behedsa and Bhaja. The many scenic spots, waterfalls and trekking routes make for convenient picnic spots.
2. Rajmachi Fort
A day long tour to Rajmachi Fort near Pune, makes for a splendid picnic with friends or family, when in the city. Standing at an impressive height of 2710 ft, it offers its visitors a grand view of the Sahyadri mountains and the Shirota dam with its backwaters. You can visit the Mahadev temple, Rjmachi Lake and Bhairavnath temple, and enjoy hiking or trekking as well.
3. Lavasa
When in Pune, Lavasa can be considered as the perfect picnic spot for a day full of beauty and serenity of the nature wrapped within the folds of this hill city. The place offers the ideal combination of tranquility and city perks with its verdant landscape and natural lake to wonderful restaurants and activities such as boating or horse riding.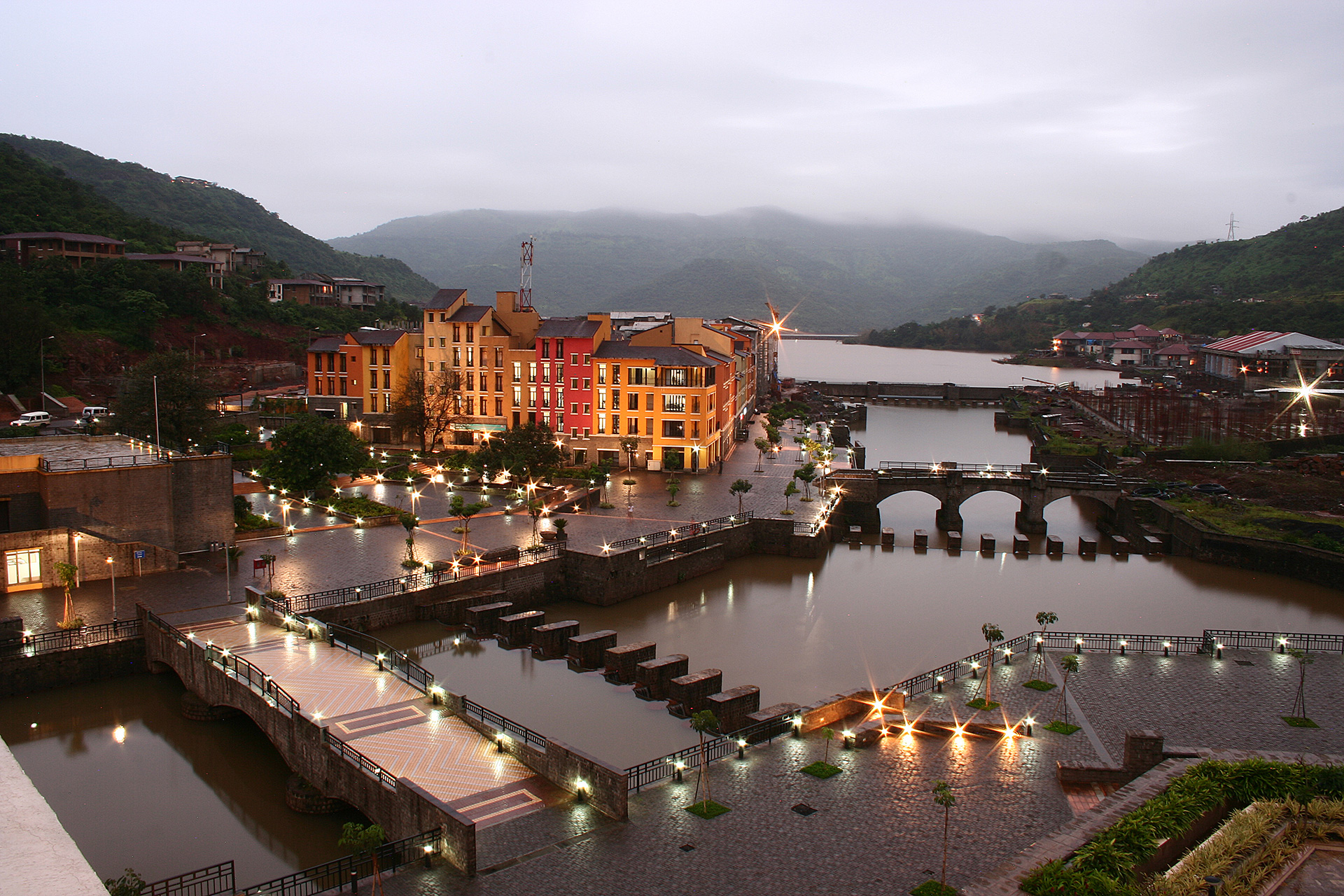 4. Mulshi
Rich with breathtaking flora and fauna, the Tamhini Ghat which you cross while reaching Mulshi from Pune is the USP of the place. The imposing cliffs of the Sahyadris and the numerous waterfalls dotting the whole path add to the charm and beauty of this small and sleepy town. You can thoroughly enjoy yourself, biking, trekking or watching wildlife here.
5. Panchgani
Panchgani is known for its wide offerings as a picnic spot. The place has a thick platoon of wildlife and plant cover which becomes even more alluring during the monsoons. It makes for an ideal campsite and allows you to enjoy a range of activities like ziplining, rock climbing, rappelling and many more with your friends, over the weekend.
6. Alibaug
Ask any Punekarand and you will find they have at least once in their life visited Alibaug. A popular picnic spot, it is located at a distance of just 3 hours from Pune and offers a rare mix of repose and fun water sports along its replenishing beaches. You can also visit here, the winsome Kolaba fort, Kanakeshwara forest and Vrindavan farm.
7. Kolad
Nestled along the Kundalika river of the Western Ghats, Kolad is located 113 kms away from Pune. Providing the ideal respite from the mundane city life, the village has much to offer to an adventure seeking soul as well. You can camp at the riverbank or indulge in exciting activities of river rafting or kayaking with your friends.
8. Matheran
The charm of Matheran especially blooms to its peak during the monsoons, making it one of the hottest picnic spots near the city of Pune. The eco-sensitive area gives its visitors the gift of fresh air, tranquil trekking trails and striking wildlife sights along with activities such as paragliding or parasailing.
9. Malshej Ghat
A true paradise for any nature lover, Malshej Ghat has abundance of unblemished natural beauty with countless waterfalls and marked with attractive dams and delightful forts. It is the home to many different varieties of plants and animals, boasting of an especially rich avian life with gorgeous flamingos, quails, cuckoos, cranes etc inviting nature mates from near and far.
For more such entertaining stories do and Follow @allviralstories on twitter. You are awesome!