Birthday Celebrations Today Vs Those in the 90s
With the time rushing along so fast past us, we hardly have time to stop and ponder on the beautiful childhood that we had. Birthday's, especially have always been the most cherished and now also the most missed jubilant events of all times. Let's take a look what changes have come in these celebrations over time.
1. VENUE TODAY: McDonald's or Pizza Hut have become the hottest birthday celebration venues for children now-a-days.
Vs.
VENUE IN 90's: Long gone are the days when the drawing room or the chhat (terrace) of our houses served as the most happening destinations for our birthday bashes.
image source: images.idiva.com
2. FOOD SERVED TODAT: All children want these days are pizza, burger or noodles.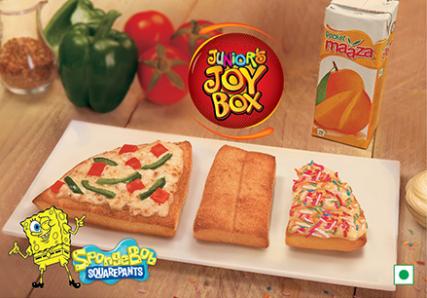 image source: dominos.co.in
Vs.
FOOD SERVED IN THE 90s: Lovingly made by our moms, Samosa, Chole Bhature or Pav Bhaji ruled the parties then!
And you kept waiting for friend birthdays to come for such delicious menu.
image source: 2.bp.blogspot.com
3. GAMES PLAYED TODAY: Since now celebrations have shifted to malls, games are also those that your local malls' game zones offer like bowling, bumping cars or shooting games.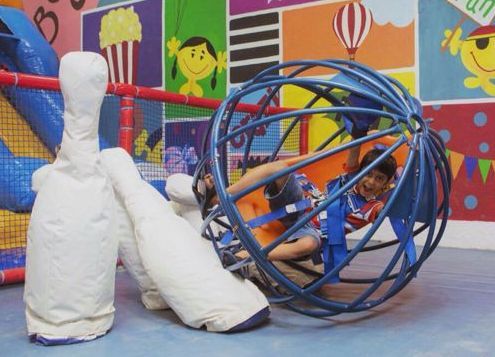 image courtesy Happy Planet
Vs.
GAMES PLAYED IN THE 90s: Ahhh… how we miss playing dumsheraz, pinata or chair race with our friends at birthday parties!!
image source: data1.whicdn.com/dharma production
4. ENTERTAINMENT TODAY: With so many event companies today, professional magic and puppet shows have become the rage among kids.
image source: boymeetsworldilluminati.tumblr.com
Vs.
ENTERTAINMENT IN 90s: Inadvertent laughter aided by your friends, dancing to Madhuri Dixit or Govinda numbers, can still be voted as the best entertainment of all times.
image source/ dharma productions
5. GIFTS RECEIVED TODAY: Birthday gifts today are all about expensive Barbie and Ben10 dolls, digital watches or game CDs.
Vs.
GIFTS RECEIVED IN THE 90s: Its both surprising and satisfying how we used to be super excited then even on receiving simple gifts like tiffin or pencil boxes, sketch pens or ludo and saanp-seedi!
6. RETURN GIFTS TODAY: Yes, it is a thing now. It's considered rude now to let your tiny guests go back empty handed. Small gifts like coloring books are generally sent out as return gifts. Or no return gifts at all.
image source: media.tumblr.com
Vs.
RETURN GIFTS IN THE 90s: While the most part of our childhoods we didn't even know the concept of return gifts, but still sometimes we did experience the delight of takining back with us pencil-rubber, magic slate or toffees as gifts in return!
image source: wlimg.com featured image source/Alexa Poletti
These are nostalgic memories of our golden time. If you miss your golden days of 90's do share this story with your friends of with whom you spend these times.
[mashshare]
For more such entertaining stories do and Follow @allviralstories on twitter. You are awesome!